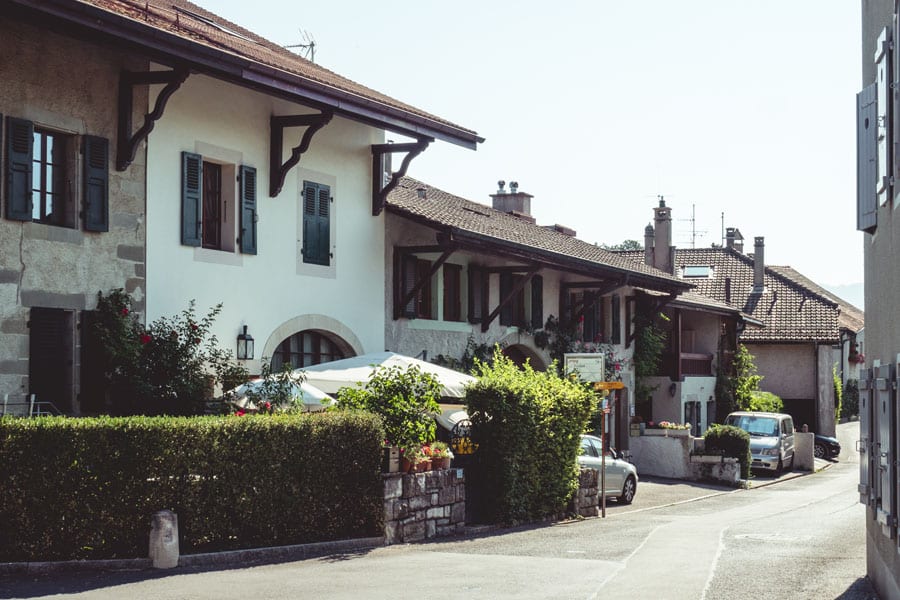 Avusy
Avusy, Sézegnin, Champlong, Eaumorte and Athenaz are the five villages (and localities) that make up the town. The municipality is part of the region known as "La Champagne".
Bucolique et viticole, la commune Avusy est particulièrement indiquée pour les personnes à la recherche d'une vie calme, dans une ambiance villageoise.
Key figures
4 / villages composent la commune
1'409 / Habitants
518 / Hectares
Advantages
Lieu bucolique et viticole
Nombreuses promenades en nature
R.C. Avusy, un des meilleurs clubs de Rugby du canton de Genève
In bucolic, wine-growing countryside – like the other six municipalities that make up this region of la Champagne – this place is particularly suitable for people looking for a quiet life in a village atmosphere. Here, agriculture has always had an important role; today there are still about ten farms in operation. The natural walks are, of course, beautiful and numerous; ideal for your children's games. You will find all levels of education from early childhood to primary school, as well as RC Avusy, one of the best rugby clubs in the canton of Geneva and even Switzerland, where juniors can register from the age of 5 years. The Café d'Avusy is the local "hidden treasure", to discover, especially for game!
Our selection of properties for Avusy
Every week, we add new properties for sale, to offer you a varied of quality real estate.