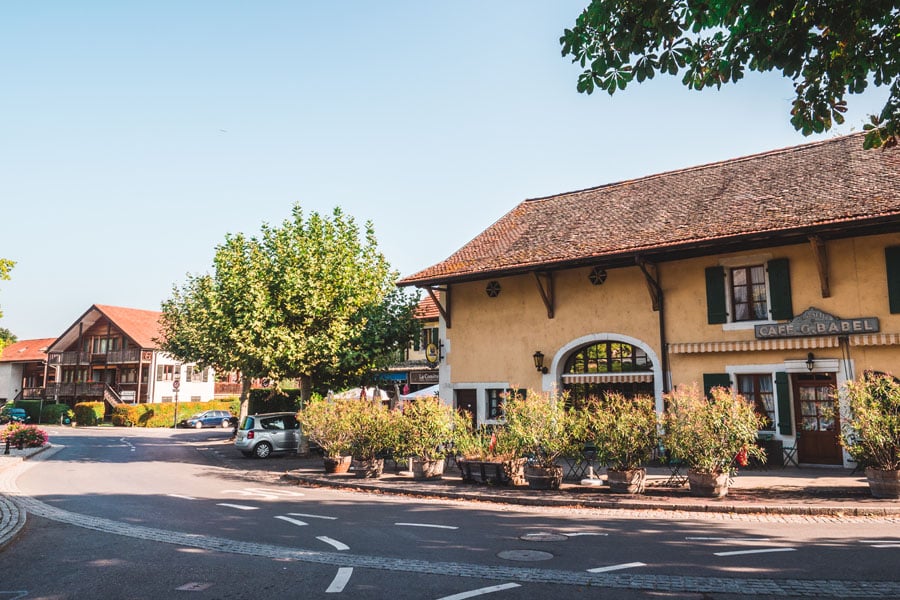 Bardonnex
We find the municipality of Bardonnex south of the Canton of Geneva. It is the result of a division of the municipality of Compesières (dating from 1852), which was split into three entities, giving birth to the municipality of Plan-les-Ouates, which it borders, and Bardonnex.
Thanks to Plan-les-Ouattes, Bardonnex is able to offer high level sports facilities, as well as all the necessary amenities for its inhabitants.
Key figures
2 / Centres aérés pour les enfants
14 / Associations sportives
20 / Min du centre-ville
Advantages
Installations sportives de haut niveau
Champêtre et résidentielle
Proche de toutes les commodités nécessaires
The municipality also borders Saint-Julien-en-Genevois to the east, and Collonges-sous-Salève to the west. Both rural and residential, Bardonnex is bordered by the River Drize (a tributary of the Aire) and is located just 20 minutes from central Geneva by car. There's no doubt that it enjoys an ideal situation: peaceful living in a verdant setting, without giving up on urban comforts. Here, food lovers come to the Café G. Babel or L'Auberge de Compesières.
Our selection of properties for Bardonnex
Every week, we add new properties for sale, to offer you a varied of quality real estate.