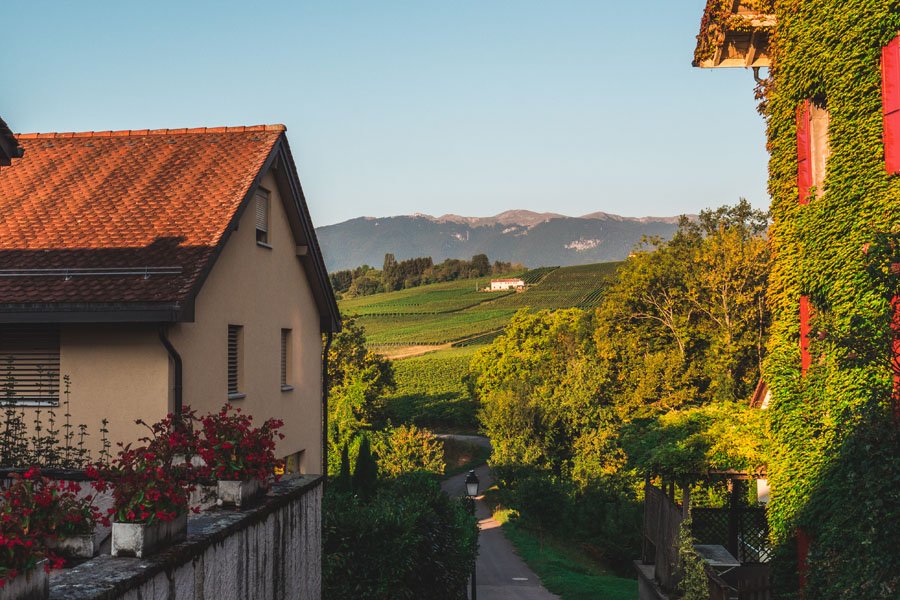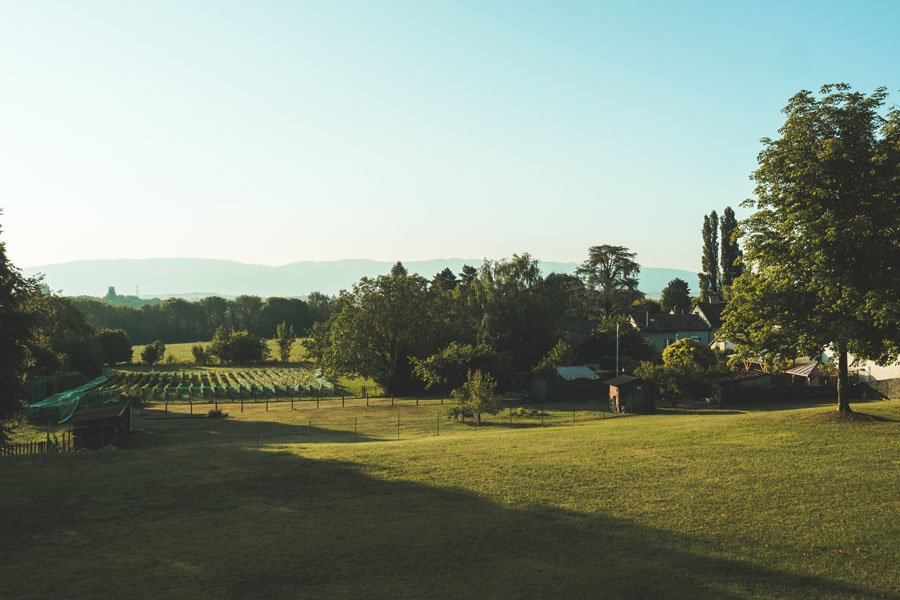 Dardagny
Dardagny is the Allondon, the medieval chapel of Malval, the local newspaper L'Echo du Chateau, and of course the vineyards and its beautiful estates (Centaure, Les Hutins, Les Faunes, Rothis, etc.). It is also the hamlets of Essertines, La Tuilière, Granges, and baskets of fresh vegetables.
Dardagny is a Geneva municipality that is largely agricultural, where life is good. Interestingly, it was as recently as the early 1980s that Dardagny began to become a more residential municipality.
Key figures
1'884/ Habitants
7e / Plus grande commune en superficie
20 / min en train CFF du centre-ville
Advantages
Commune essentiellement agricole et viticole
De beaux domaines
Des hameaux authentiques
1'879 inhabitants populate this rural area today, located in the western extremity of Switzerland. Located in the village of La Plaine (home to one of the offices of the Firmenich group), the CFF railway station connects the municipality to central Geneva in just 20 minutes. L'Auberge de Dardagny or Les Granges are good choics for gourmets.
Our selection of properties for Dardagny
Every week, we add new properties for sale, to offer you a varied of quality real estate.