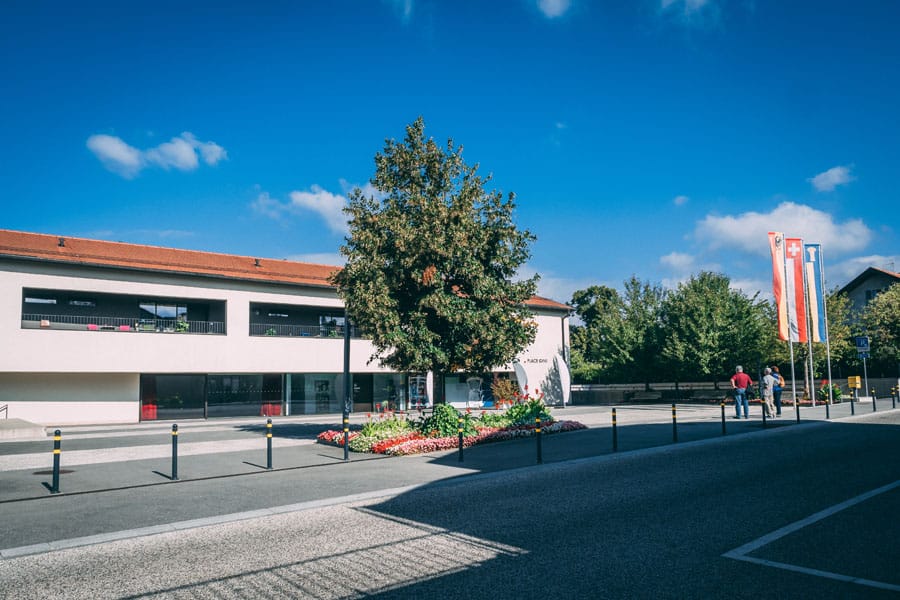 Gy
With a territory of 330 hectares including more than 100 hectares of woods and more than 50% of agricultural areas, Gy is a beautiful municipality east of Geneva, bordering (among others) the Savoy.
Friendly by nature, and on a human scale (with fewer than 500 inhabitants), Gy offers the chance to live a life in the countryside, with all the benefits that it provides: tranquillity, harmony with nature, superior quality fresh produce.
Key figures
100 / Hectares de surfaces boisées
475 / Habitants (plus petite commune genevoise)
1 / Restaurant
Advantages
Panoramas sur monts & montagnes
Parcours vita
Réserve naturelle PRO NATURA
You will also enjoy its magnificent views of the Coteaux de Douvaine, the Savoyard Alps, the Mont-de-Sion, and the Jura. A sports paradise, Gy is ideal for walks and has a fitness trail. It goes without saying that the municipality is perfect for families, and has its own primary school. For restaurants, try L'Auberge de Gy and you won't be disappointed.
Our selection of properties for Gy
Every week, we add new properties for sale, to offer you a varied of quality real estate.