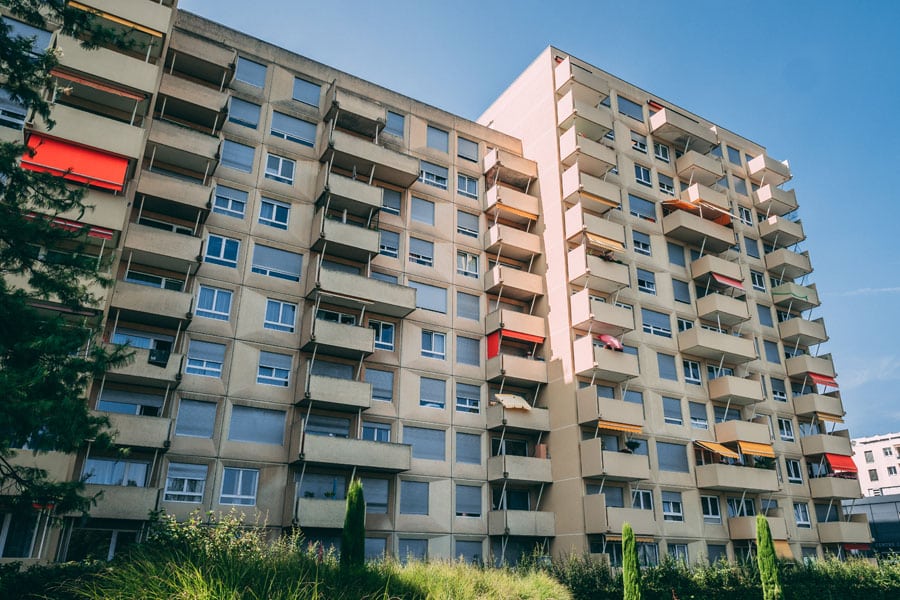 Thônex
In Thônex, it's impossible to get bored! A municipality that is both dynamic (a new "Communaux Ambilly" project will provide 670 housing units from 2021) and modern (the headquarters of Caran d'Ache, for a few more years), while remaining family-oriented, green and peaceful, you will find all you need here (shopping centres, the university hospital (HUG), open and covered pool) and more.
Culturally, the municipality is home to a famous events space – the Thônex Live – which offers a world-class musical programme throughout the year.
Key figures
14'284 / Habitants
3 / lignes de bus et tramway
20 concerts par année
Advantages
Voie verte
Thônex Live / Salle des fêtes
Nombreuses infrastructures et commodités
Then there is the Sous-Moulin Sports Centre (an ice rink, a curling rink, football pitches and a multi-sports hall which hosts Chênois Genève Volleyball matches), and where many events are organised all year round. Divided into three distinct parts (North-Centre-South), and crossed by the Arve river, the town offers a wholly residential centre, as well as farmland and above all walks ideal for nature lovers.
Our selection of properties for Thônex
Every week, we add new properties for sale, to offer you a varied of quality real estate.