Residential and prestige lettings
The ultimate international city and world capital of watchmaking, private banking and commodities trading, Geneva has always attracted talent and knowledge. Naturally, our canton offers upmarket properties for people who want to experience the best the city of Calvin has to offer. With their in-depth knowledge of the exclusive residential and prestigious rental market, our experienced, dynamic and dedicated team members are your go-to contacts in this field. What makes us different? Our total commitment.
VIP service, for demanding owners
Specialists in residential rentals, we advise and support homeowners throughout the rental process, from the valuation of the rental to the lease contract signature.
In order to meet the requirements of an important segment of the market: the international clientele, we have developed efficient and innovative methods allowing us to offer a tailor-made bilingual service (French and English) to our clients.
Moreover, we offer a wide range of services adapted to your needs: advice and strategy, valuation, enhancement, matching, selection of candidates and lease establishment.
The ideal renter and regular follow-up
Our goal is to go beyond the "classic" service, by adapting our brokerage techniques to rentals department. In order to guide you throughout your real estate experience, we provide you with a single contact person who will be able to meet your needs and requirements. On a daily basis, our specialists are in direct contact with, among others, the best relocation agencies, numerous multinationals, major missions and embassies, a large number of international organisations, as well as key economic decision-makers.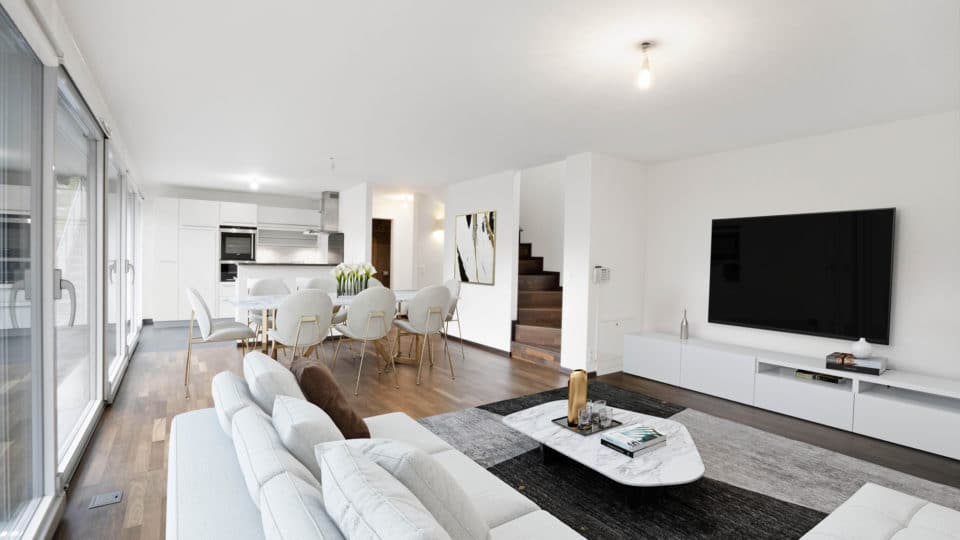 Real estate marketing and digital tools
Our specialist first determines the value of your property on the market, to build a targeted and effective commercial strategy. The skills of our team also include the innovative marketing tools control, to ensure an ideal exposure to your property.
After publising your property, your broker will collect and carefully analyse the applications, and take care of visits and reminders. His role is also to keep you as regularly as possible informed of the progress of the operations. Once the candidate has been selected, your specialist negotiates the rental terms and conditions until agreement is reached, guaranteeing you fully support.