Sell ​​your property with Privalia Immobilier
Thanks to our local expertise, knowledge of the market and strong network, our experienced sales team leverage all necessary tools, providing you with a committed and customised service.
Enjoy the benefits of a trustworthy real estate partner, who will implement an effective and innovative marketing strategy, selling your property as quickly as possible, at the best price. We support you throughout the selling process, all the way from the launch to the signing of Deed at the notary's office. We guarantee a high-quality, customised and confidential service.
Local, efficient and tailor-made services
Specialists in the Canton of Geneva, our brokers support you with professionalism during each key step. We free you from the stress and complications inherent in real estate transactions, with your own privileged interlocutor who handles all procedures from A to Z.
We activate effective marketing and commercial strategies designed to meet all objectives, granting a unique and exclusive visibility on your property. Thanks to our carefully selected partners, we also support you with any specific requests regarding tax, legal, banking or notarial matters.
Let our specialists guide you
Members of qualitative professional networks (more than 400 agencies, throughout Romandie) and benefiting from a large portfolio of active clients (more than 5,000 potential buyers), our privileged relationships are your strength. Thanks to the control of these different parameters, we provide you with a successful transaction, within short deadlines.
250
More than 250 successful real estate transactions
100
We are 100% dedicated to our clients
10
More than 10 years experience
5000
More than 5'000 active buyers
Real estate marketing and digital tools
At Privalia Immobilier, we believe that new technologies are inseparable from real estate and our activities. By using it on a daily basis, in an efficient and contemporary way, we are able to highlight your property and optimize its selling strategy. This allows us to stay focused on the most important : human relationship. Our marketing concepts, in-house developed, will offer new perspectives to your real estate sales:
Digital technologies
Optimization of the visuals and spaces of your property to help potential buyers to project themselves.
Virtual home staging – 2D & 3D sales plan – Digital image editing – 3D mockup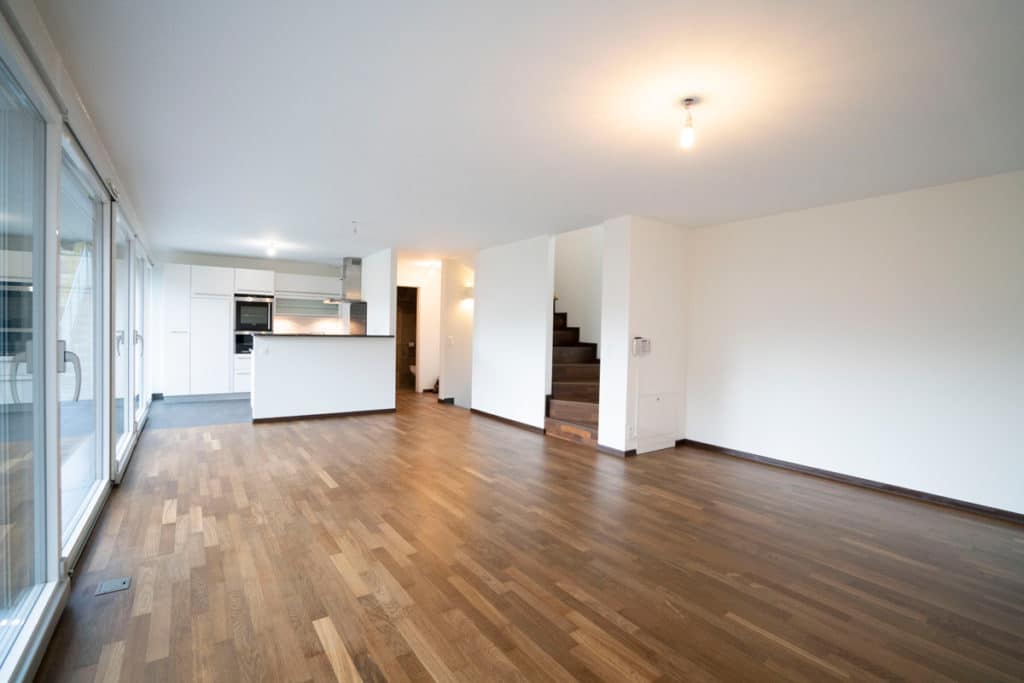 Local professionals
We work closely with the best local partners and professionals:
Photo
Videos
Aerial view
360 ° virtual tour
Real estate diagnostics
Quality marketing
We take care of our marketing support in order to communicate with maximum efficiency.
Sales flyers
Promotional brochures
Posters
Advertising signs
Dedicated website
Newsletters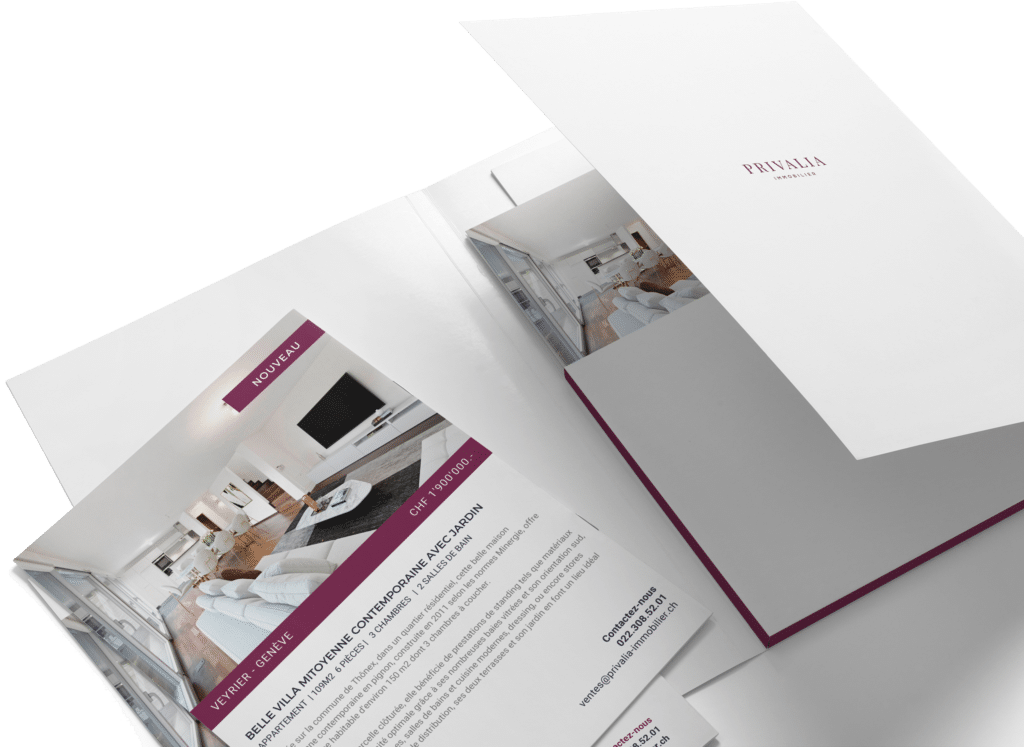 Maximum diffusion
We publish your property on our website, on main Swiss real estate online networks as well as on main written press and digital media.





Digital strategy
We have developed advanced web and social network advertising campaign strategies to precisely target segments of active buyers.
Facebook
LinkedIn
Instagram
Google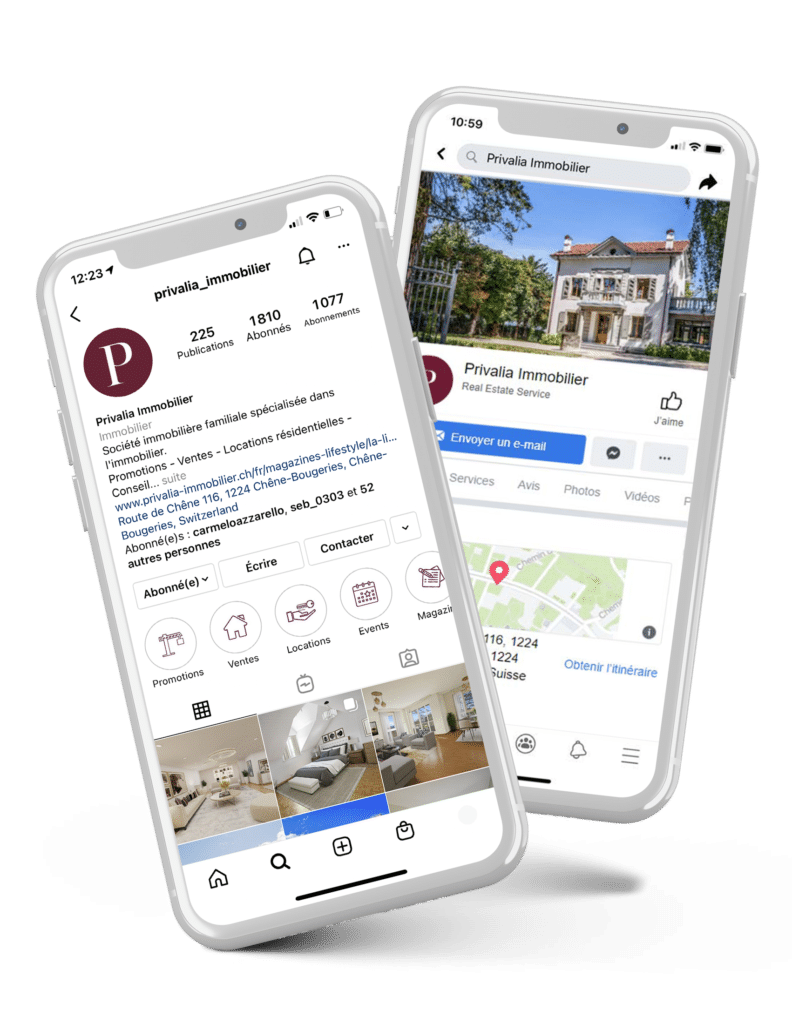 We would like to thank you for the excellent work of your team during the sale of our property. You showed professionalism and efficiency, while keeping a perfectly pleasant relationship with us. Thank you!
Francesco P.
A big thank you to the Sales team who were helpful and attentive to our expectations. We appreciated the regular reports and the quality of the real estate marketing (virtual images and 360° visits).
Damien et Marie T.
Contact our sales team
You wish to know the value of your property or to sell it ? Our professionals will be pleased to join you during the process. Fill in the form and we will get back to you as soon as possible.